2021 EXT HR Adventure Build in Progress
Discussion Starter
·
#1
·
I have always imagined that I would build 8020 framed, bamboo-faced overhead cabinets. But I ran across these soft-ish cabinets from Poland and started to rethink that idea. I am seeing a lot of storage pockets inside and out, less head bumping above the bed (although I was thinking about only doing overheads above my feet), and a fast install.
I'd love to hear from folks who have real-world experience with overheads.
The only downside I could imagine would be using the zipper. Maybe not an issue for clothes you only access once in a while? The outside pockets don't seem very deep, even when the snap keepers are undone.

Campervan furniture Traveling in an RV is the perfect solution for all lovers of independence and freedom. To travel comfortably and conveniently, the quality of your equipment is important. It determines how you will spend each day and each kilometer driven. What is important is both how...

www.vandermoon.com
Welcome back to Instagram. Sign in to check out what your friends, family & interests have been capturing & sharing around the world.
www.instagram.com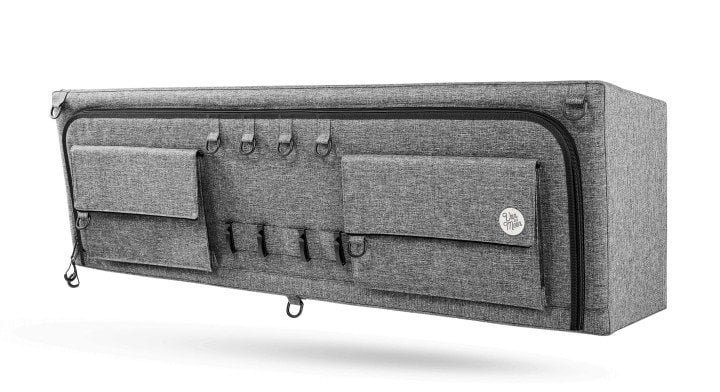 The Moon Box is a new way to pack in a van. Designed to be Highly Durable, Ultra Light, & Extremely Convenient.The Moon Box is Top quality, and has over 400 elements that fit together to create the lightest modular piece of furniture in its class available on the market.

www.vanlifeoutfitters.com