Discussion Starter
·
#1
·
Purchased November 2014
Long Wheelbase---Extended Body---High Roof---2500 (3/4 ton) Power Stroke Diesel
6 speed automatic that can be shifted manually.
Power windows---Power locks--AC--Remote key entry--Cruise--Intermittent Wipers---Tilt and Telescoping Steering Wheel
Radio (nothing fancy)----complete tow package with reciever, trailer brake controller and a Tow Haul mode in the transmission.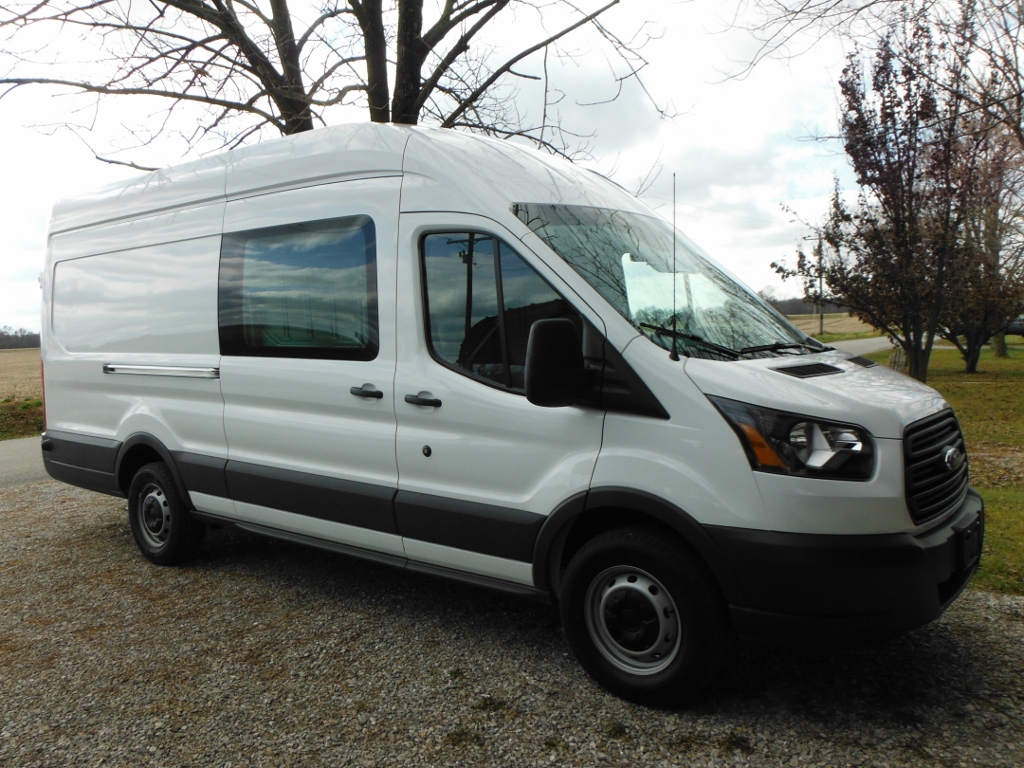 Here is the finished product ------but how did I get there---read on.
Simple camper in front------toy hauler in rear.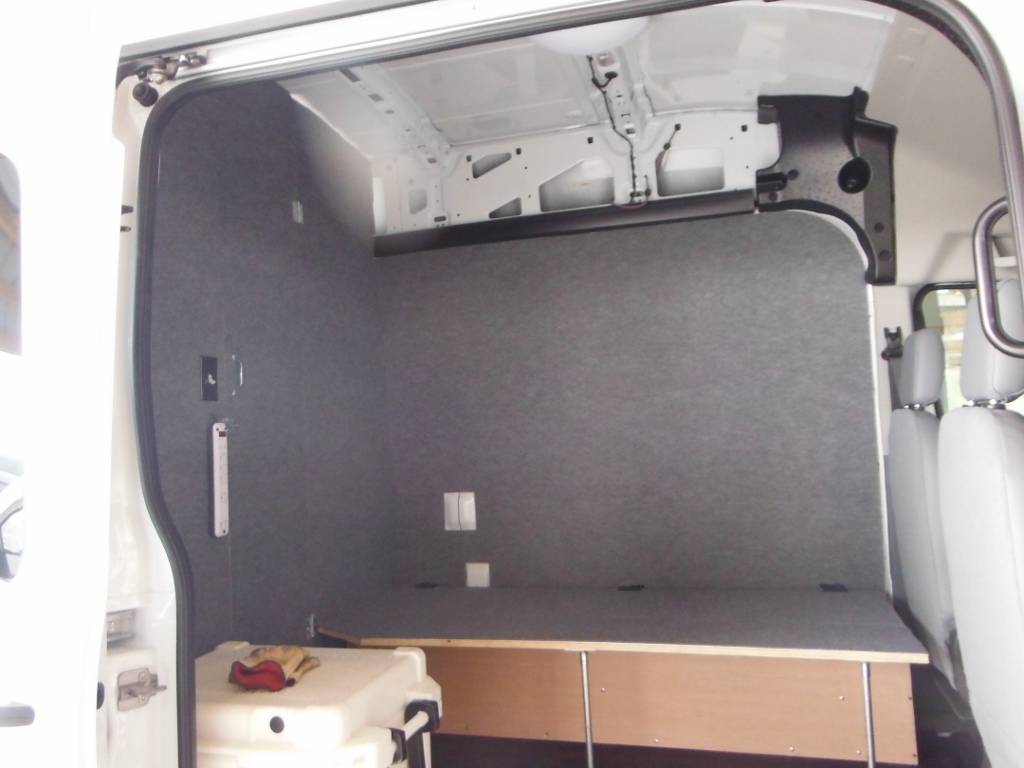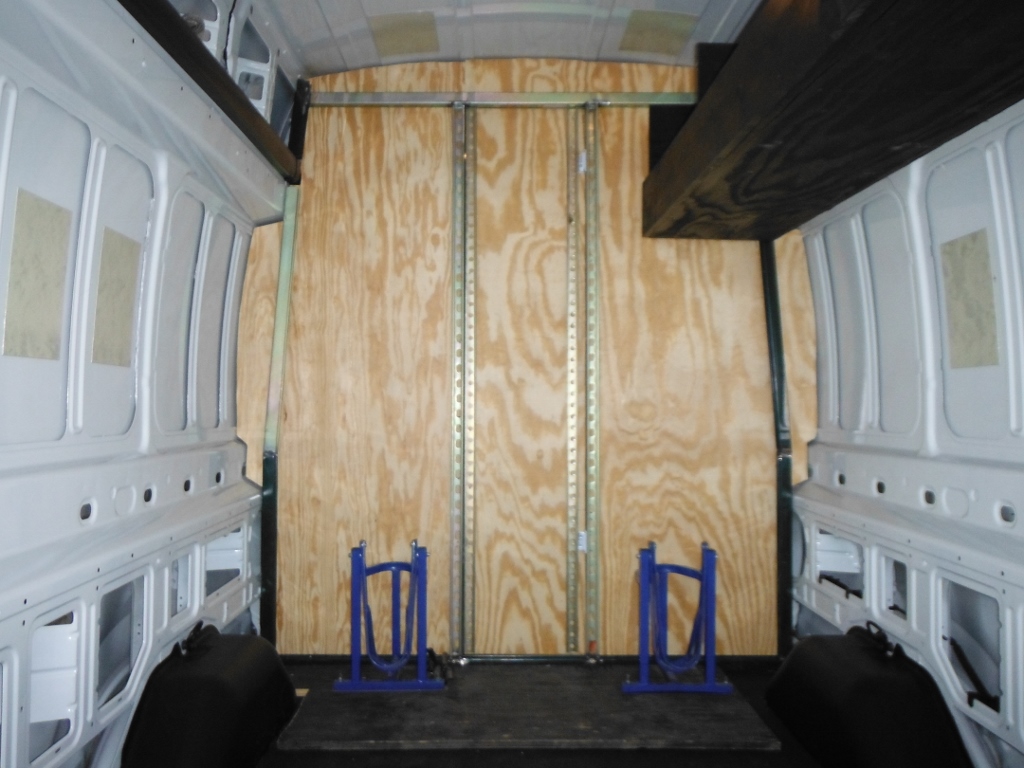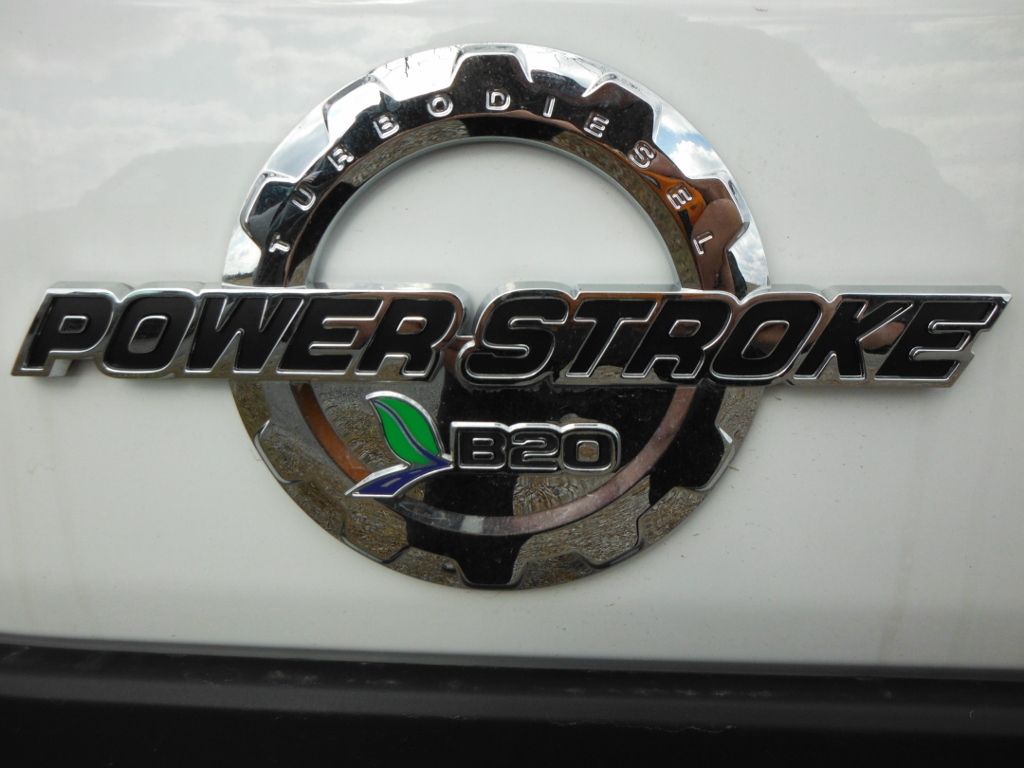 I didn't order my van---found one on the lot that had pretty much what I wanted. One main priority besides cruise control was the factory tow package which includes a brake controller---also has 2 pluts at the rear---one is the 7 pin w/brake---and the other is a flat 4 connector.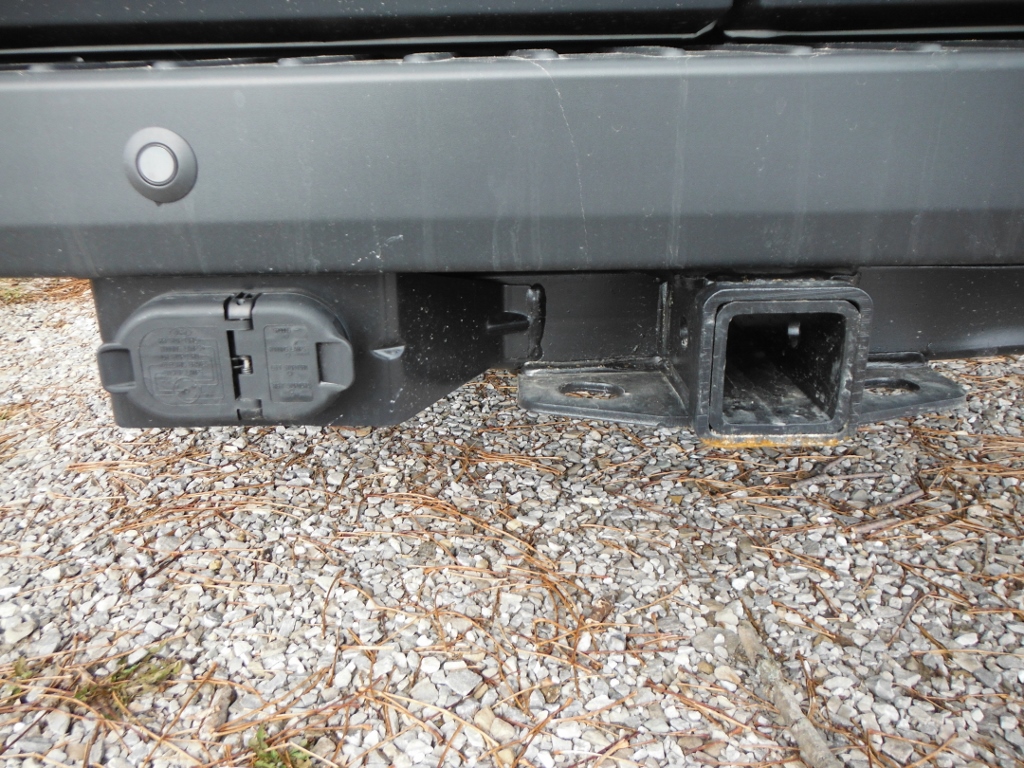 With 15' of cargo I started my build------I will build a wall about 7'6" from the rear and will haul my dualsport motorcycles in there-----along with gear and all the dirty stuff.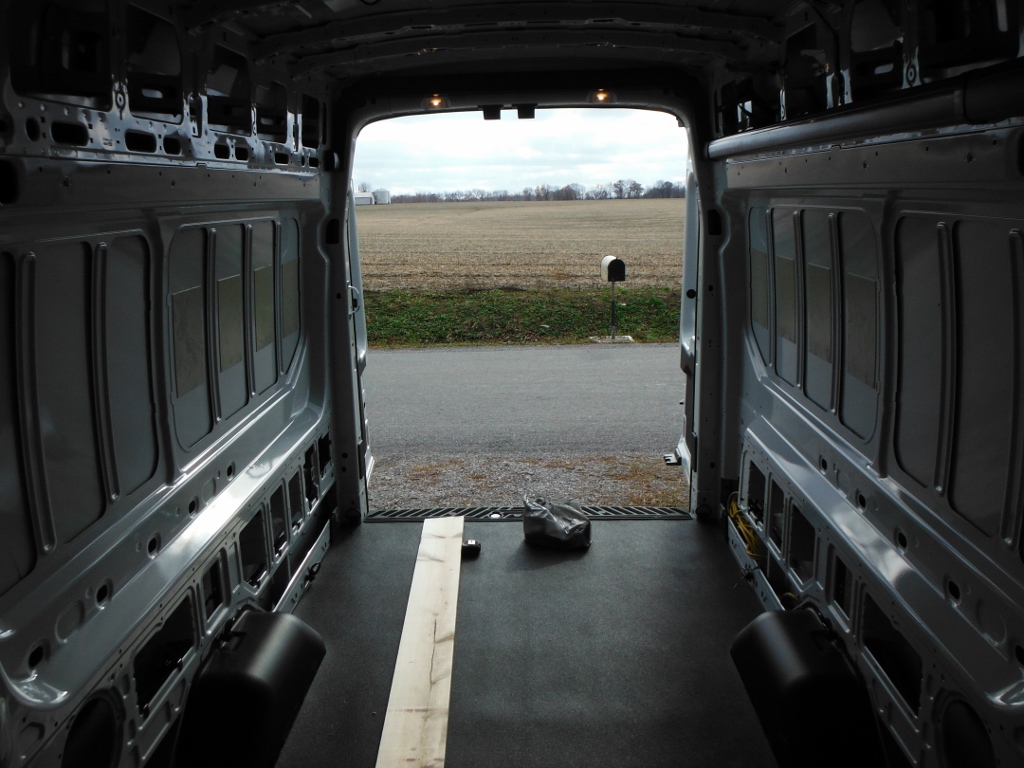 The cargo area is 14' long------the back 8' will be for my bikes and I'll build a wall with a door to isolate the toy area.
The front 6' will be my camping and sleeping area. It will be comfy---but I will not put in a toilet, fridge, micro wave or shower.
I will be keeping it simple---but want a couch which makes into a bed very quickly in there.
I'm building this cabinet to go in the rear for riding gear and such.
I used 3/4" plywood---screwed everything together with sheet rock screws---but used wood glue also---the glue
makes it a lot stronger.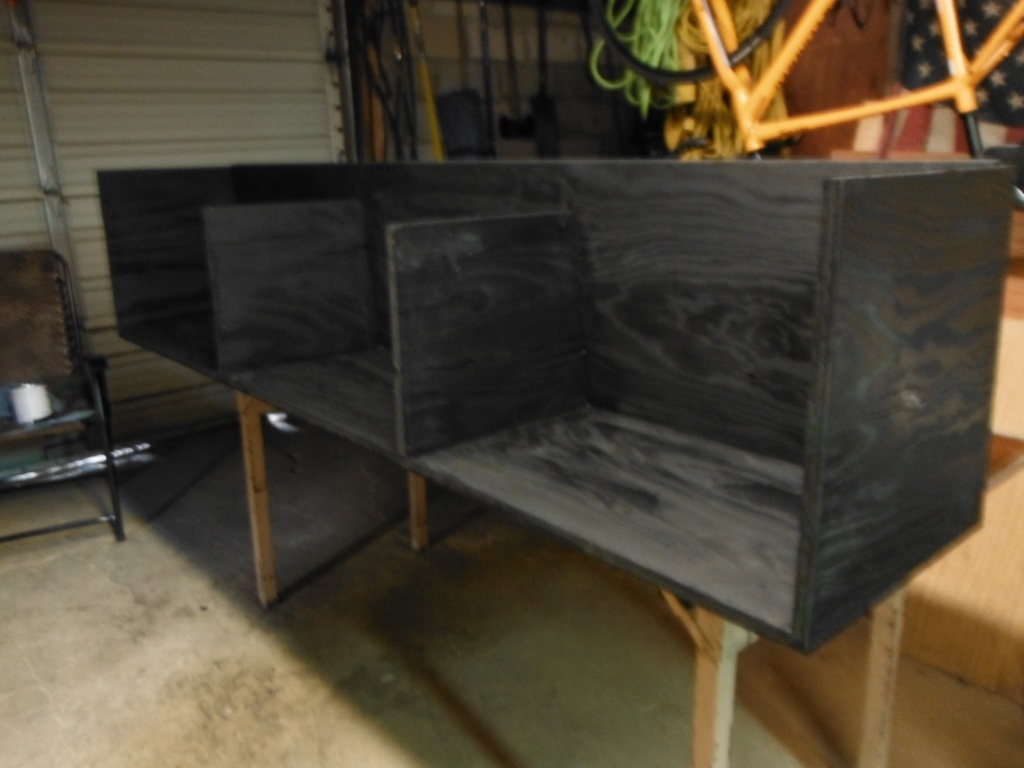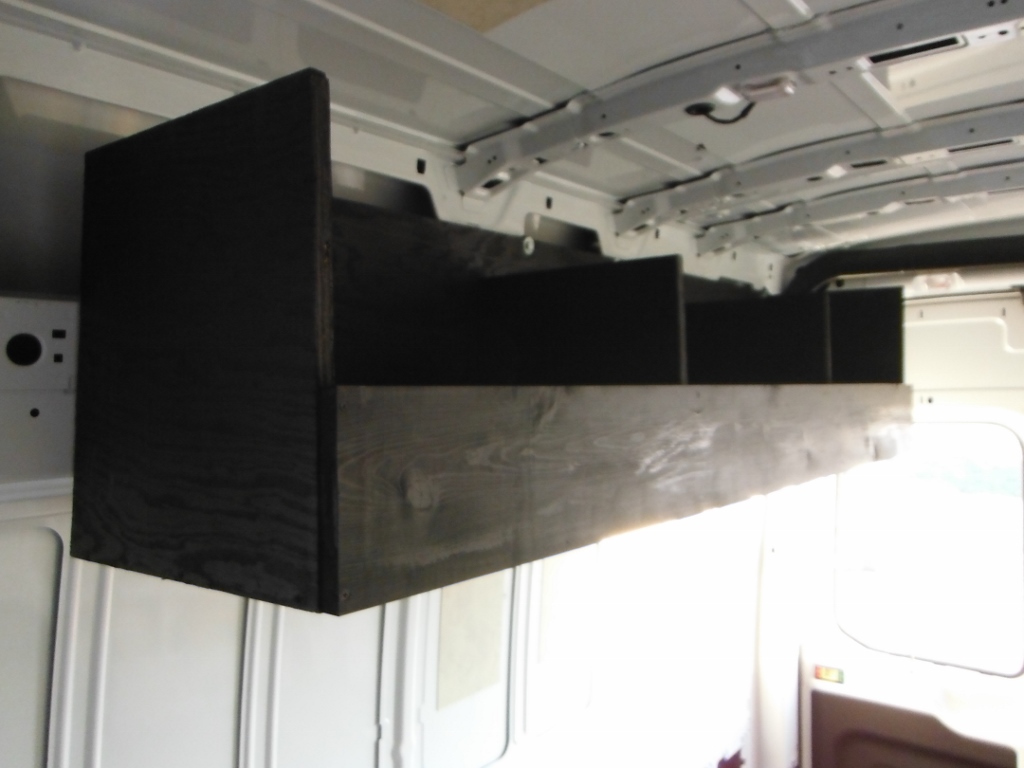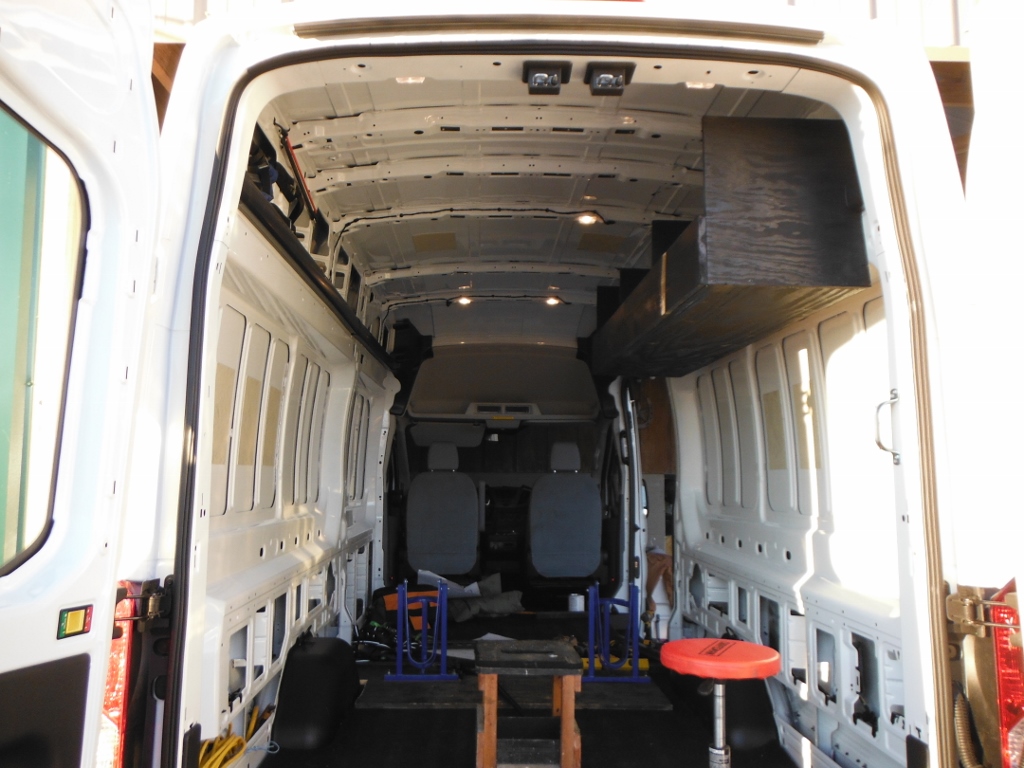 I got the steel part of the wall done-----I made it out of 1 5/8" uni-strut and welded the joints with my mig welder.
The Sides I bolted to the wall using 8mm bolts and fender washers. I made sure and used locking nuts so they don't work loose.
The 16" space in the middle will be a door. This will make easy access to things in the rear portion of the van.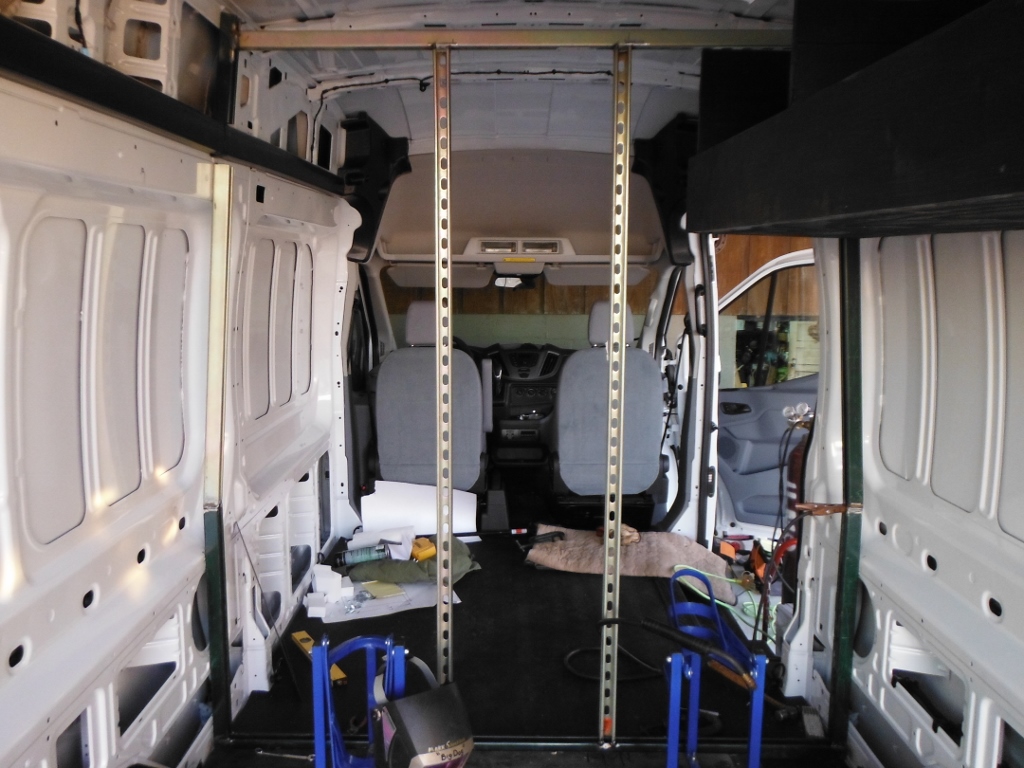 The door fit absolutely perfect.
I used 2 magnets to hold the door closed---they are to weak---I'll have to do something else.
I used 1/2" plywood here---didn't need 3/4" and didn't want to use anything to thin as I may want to fasten
some things to the wall---maybe a cabinet ?????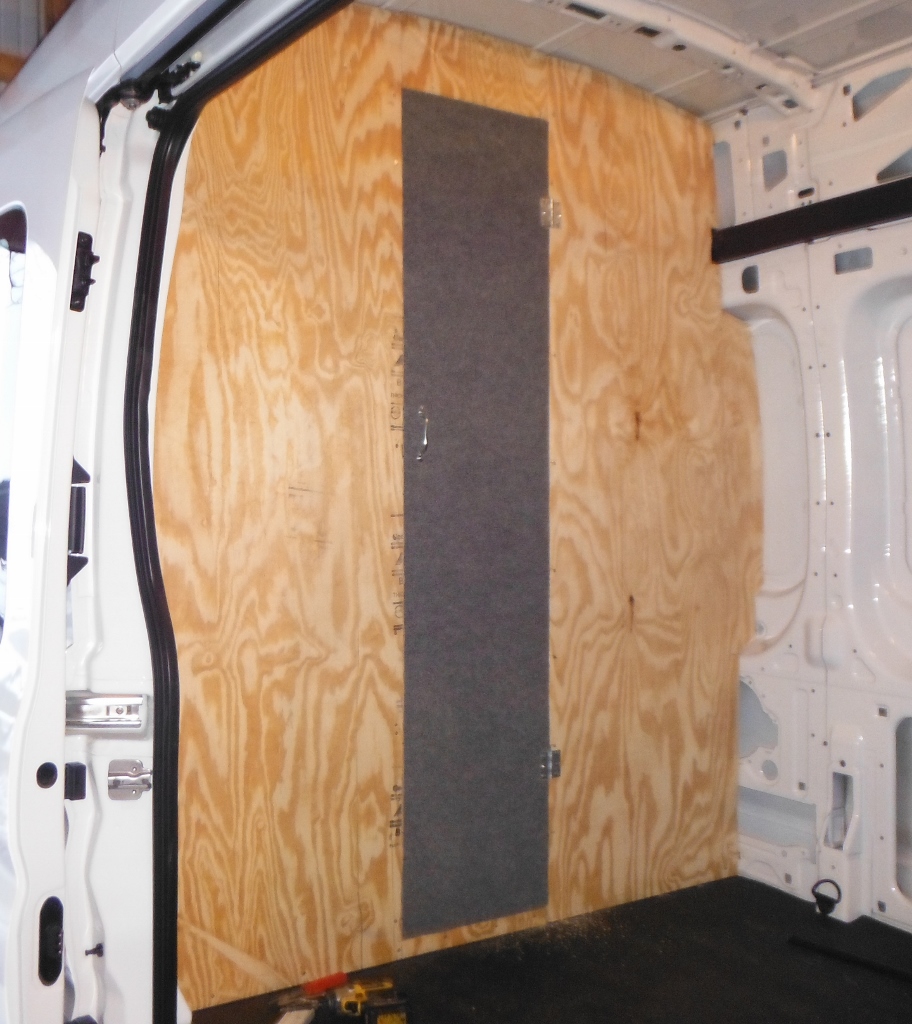 A view from the rear----I'm pretty much done back here.
Maybe some paint on the back of the wall---a paper towel holder for sure.
A place to strap up my ramps---maybe strap them to the roof ????
Maybe a little easy to get to storage rack for WD-40, change lube--stuff like that.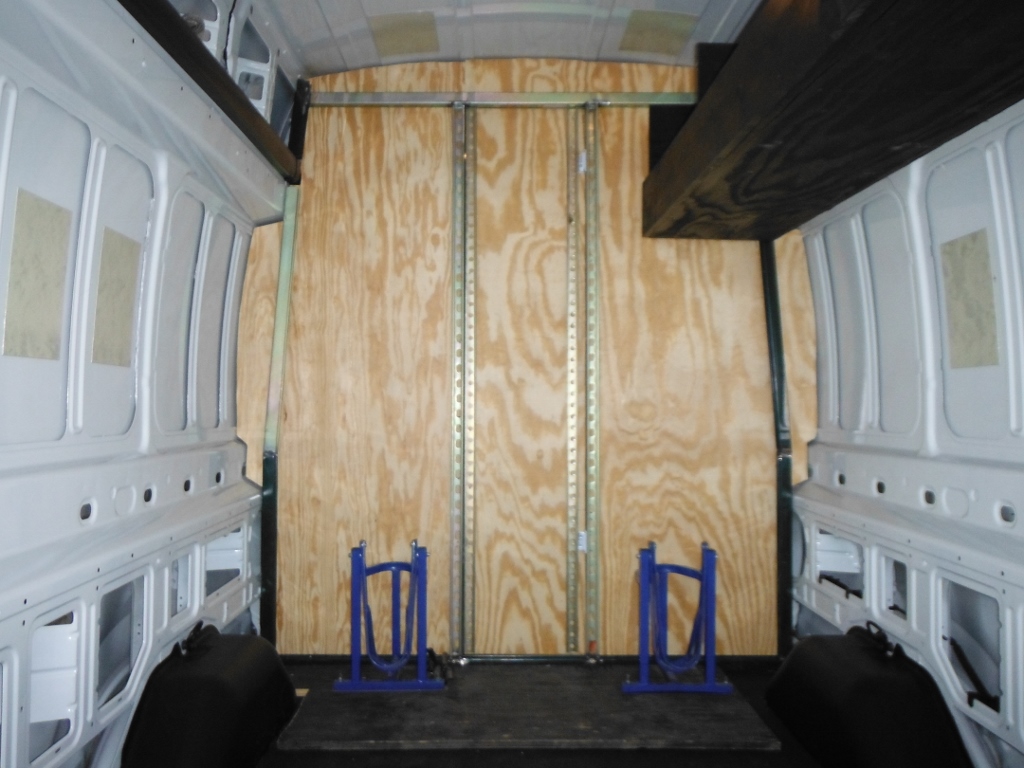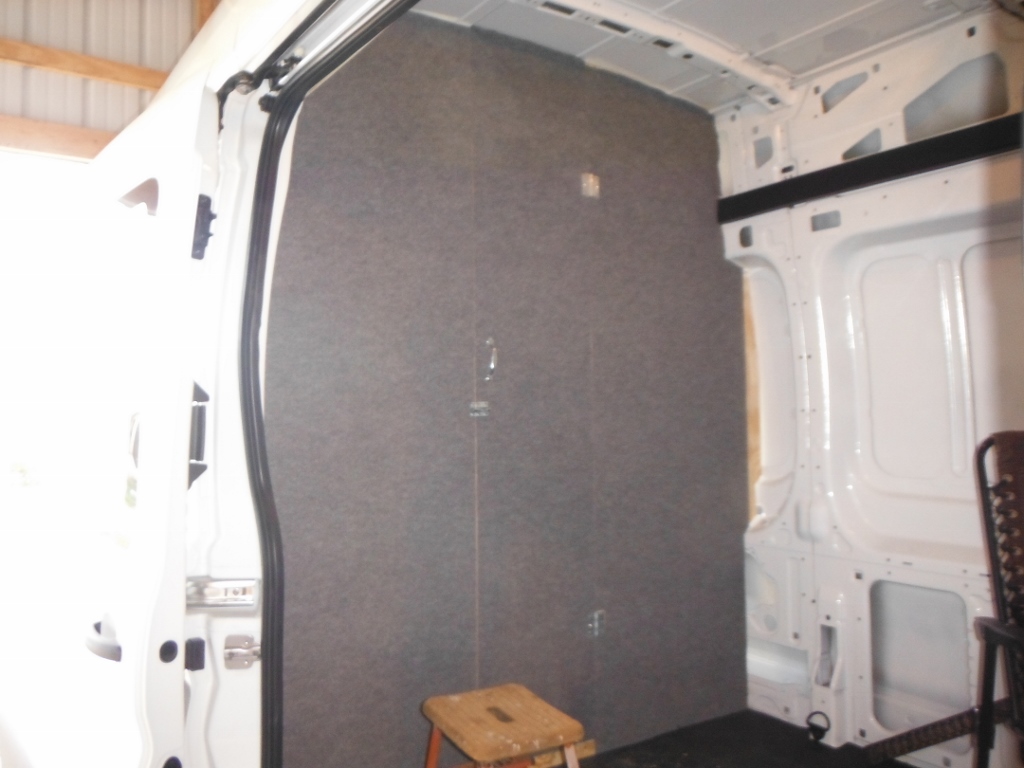 Things are going well and fast-----this part here I was just bumfuzzled to what to do.
All of a sudden a lite went off in my head and I got my wire welder out and cut up some uni-strut and my combo couch and bed is in the making.
Most of this strut is 1 5/8".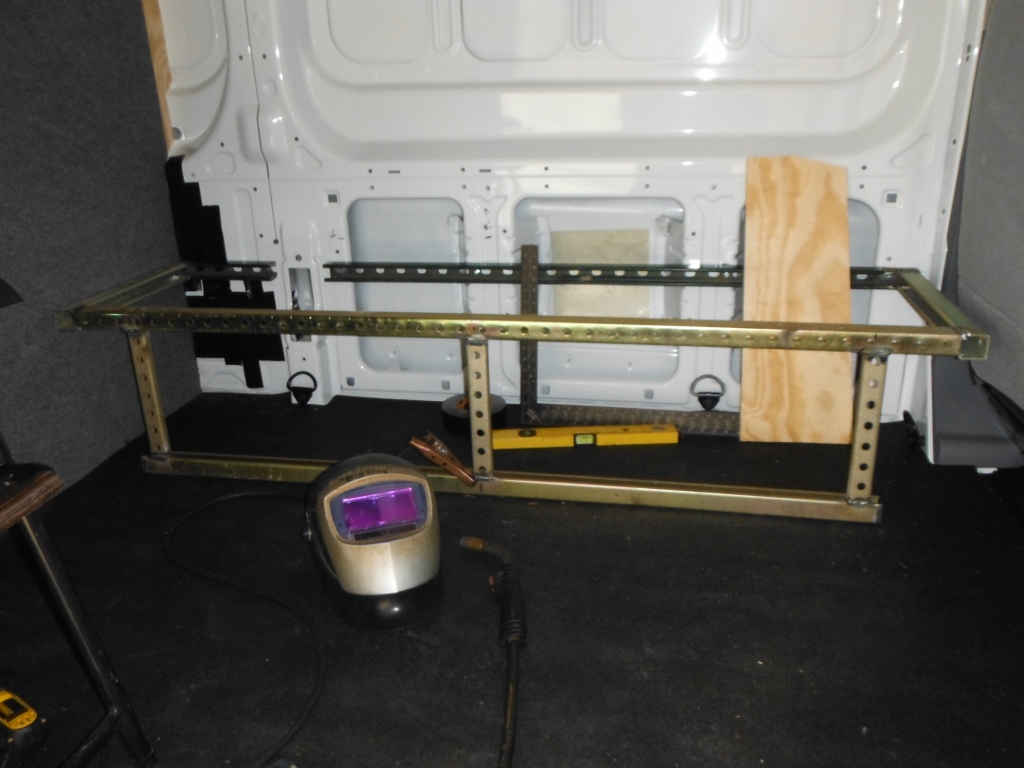 More to come on the build.