2021 Power Sliding Door that also has a van attached to it
Discussion Starter
·
#2
·
Next step was the plywood floor itself. Again, you could use the time-honored method of CAD (Cardboard Aided Design), putting in big sheets that you trim to shape and then use as templates, making minor adjustments and fitments as you go . . .
Or you can just have your dad do it for you.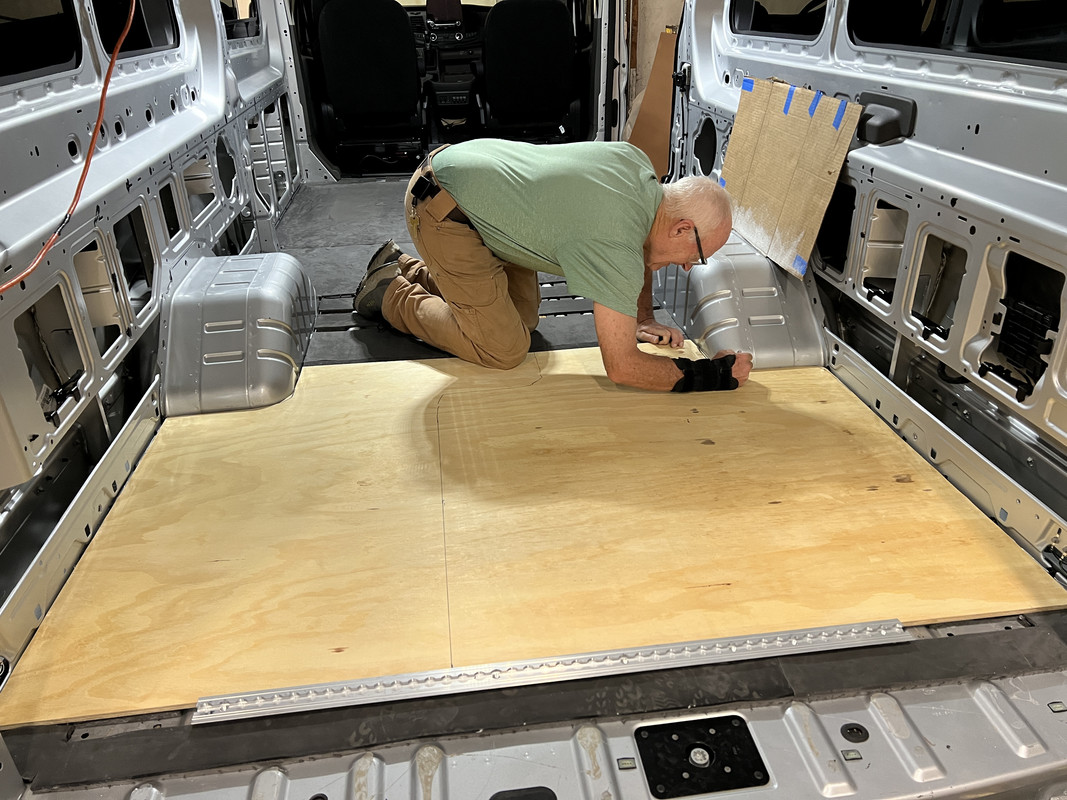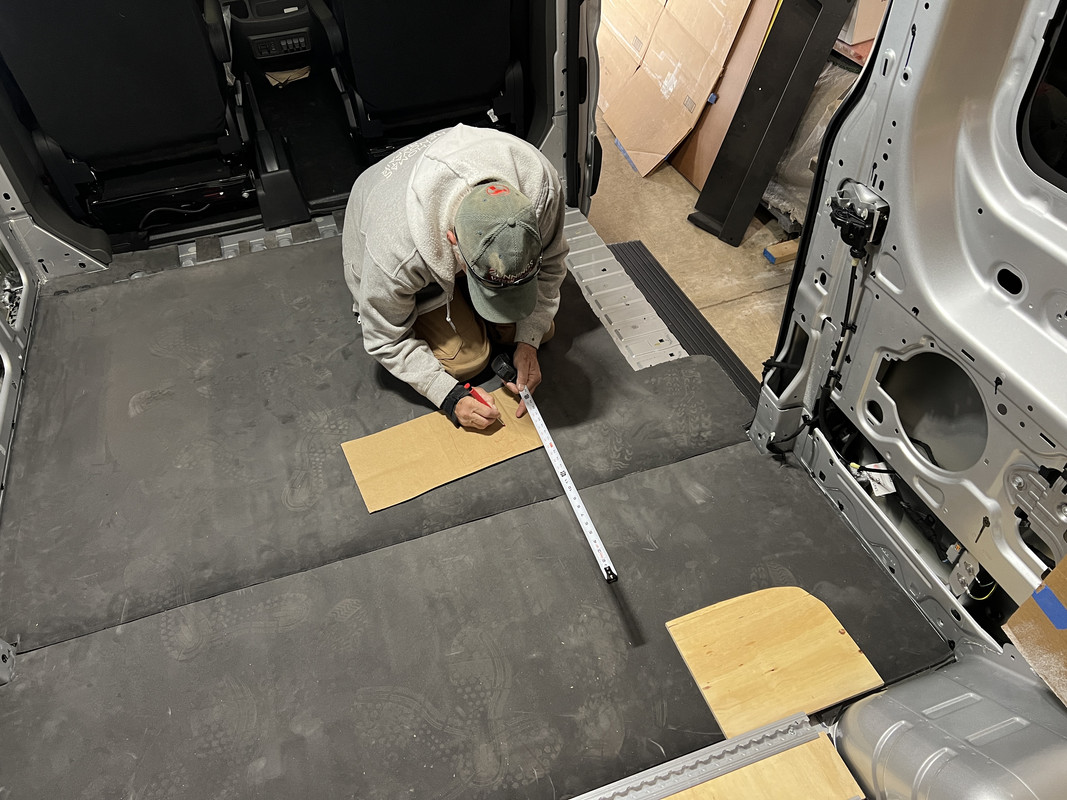 Not pictured: Just as we got done with the floor, my dad decided he didn't like how much flex the 3/8ths plywood had in it. So he ripped it all out, and re-did THE ENTIRE FLOOR again in 5/8ths plywood.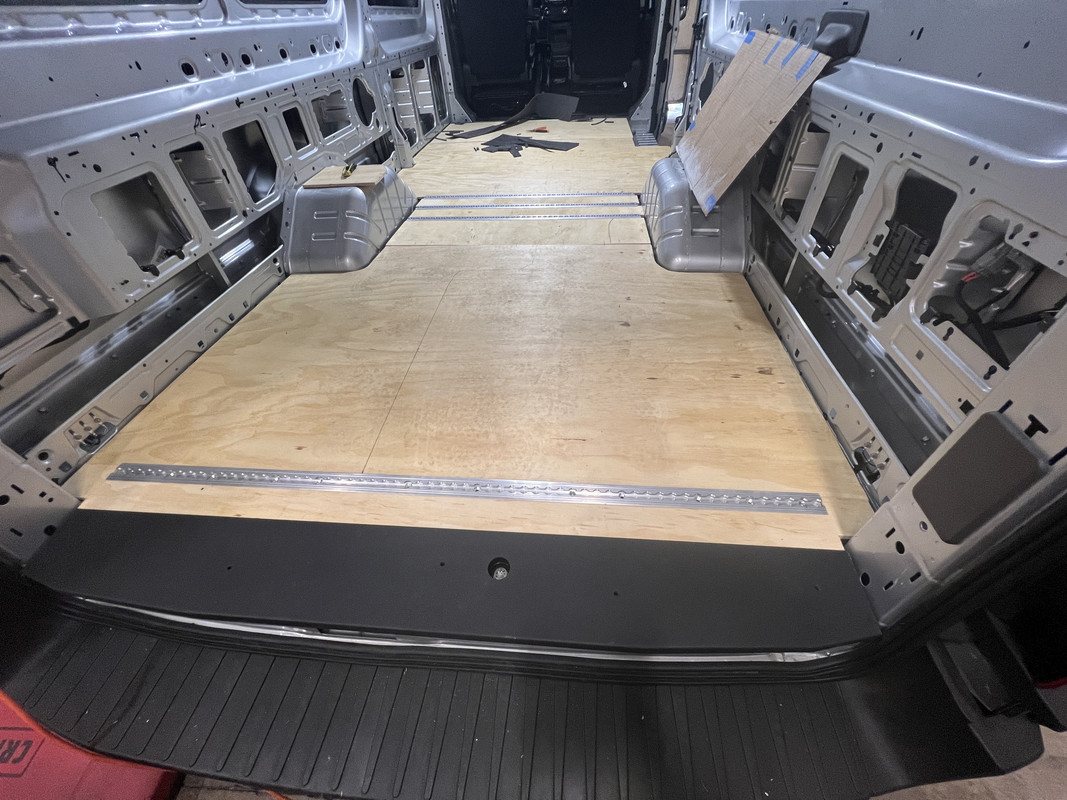 Wow, that was so much easier than having to do it myself!
At this point I figured we were done with the floor, right?
"Ah, not so fast" says dad! "You have joints in the plywood right where you are walking/standing. This is going to flex over time and will be very noticeable, you don't want that."
"Oh, so . . . what do we do?" says Princess Fluffypants, a dumb look on their face.
"We do a biscuit joint!" says dad.
"...that sounds complicated", says Princess Fluffypants.
"Not when you have a huge assortment of fancy and expensive specialized tools collected from a lifetime spent working in the trades", says dad.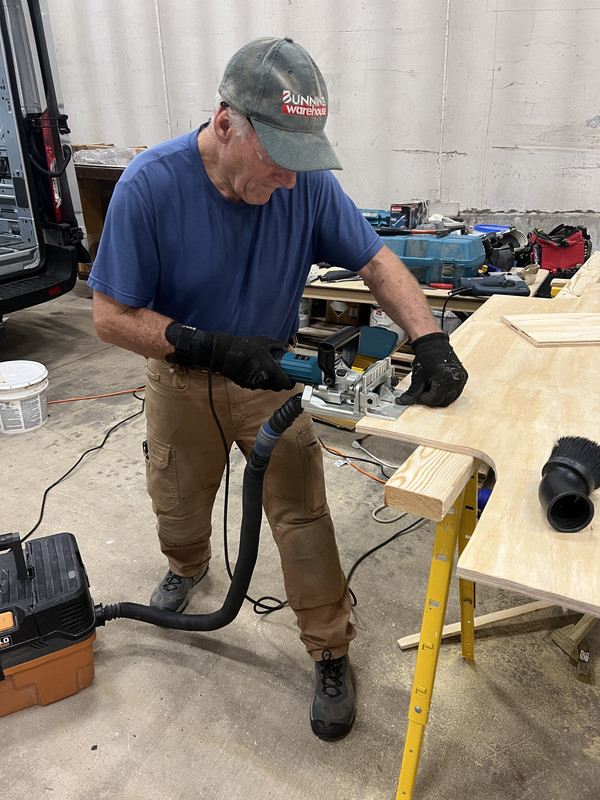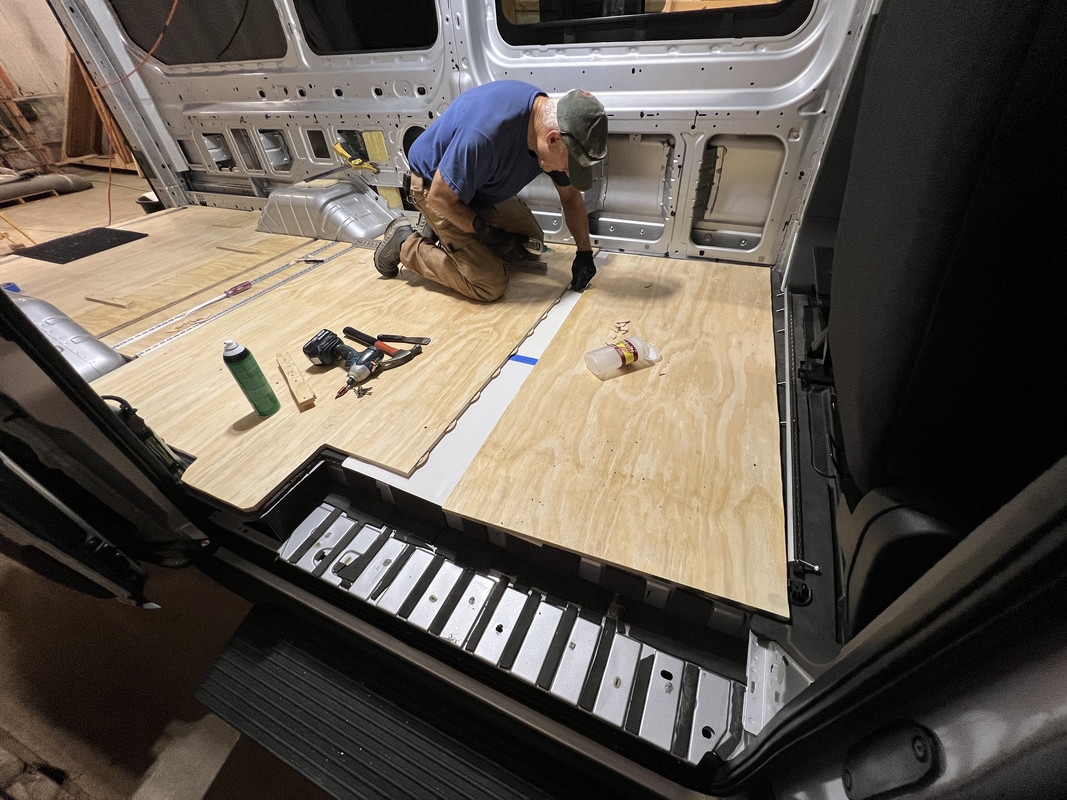 After we had the floor cut (And joined) to shape, it was time to actually glue it to the foam underneath. A few squirts of construction adhesive, we're just looking to hold it in place. The flanged L-track will do most of the mechanical work of anchoring it down.
I would tell him to act his age, but I'm worried he'd drop dead in response.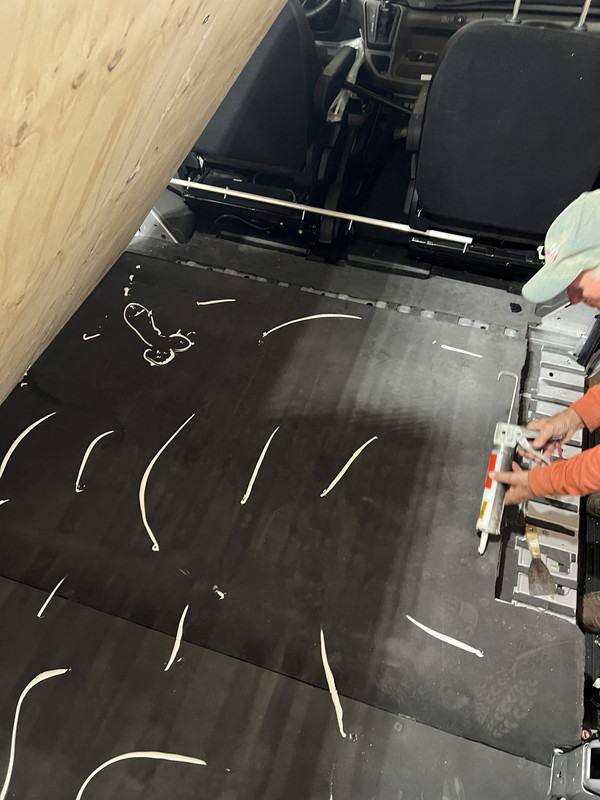 Every time he asks me how I turned out so weird, I'm going to show him these pictures and remind him who I had for a roll model.
We found an assortment of heavy things to leave on the floor while it dried.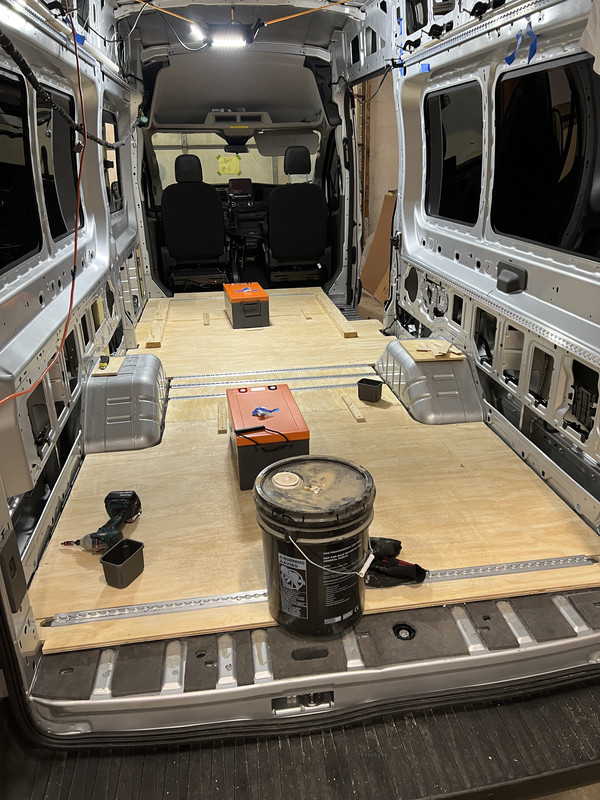 ~~~TO BE CONTINUED~~~