Is a hitch-mounted wheelchair lift for my daughter, a Bruno ASL-250. Pretty slick, it draws power from the 7-pin trailer plug to lower to the ground and pick up her power chair. Haven't weighed this chair yet, but the demo chair was about 320 lbs, so it's not something I can pick up and throw in the back of the van.
This is the reason we got the Transit, there were no good options for this to work with our previous Odyssey. Between the lift and chair there's about 470 lbs on the hitch, and it's pretty impressive how little the Transit squats.
During the install...
Mounted and loaded:
Power: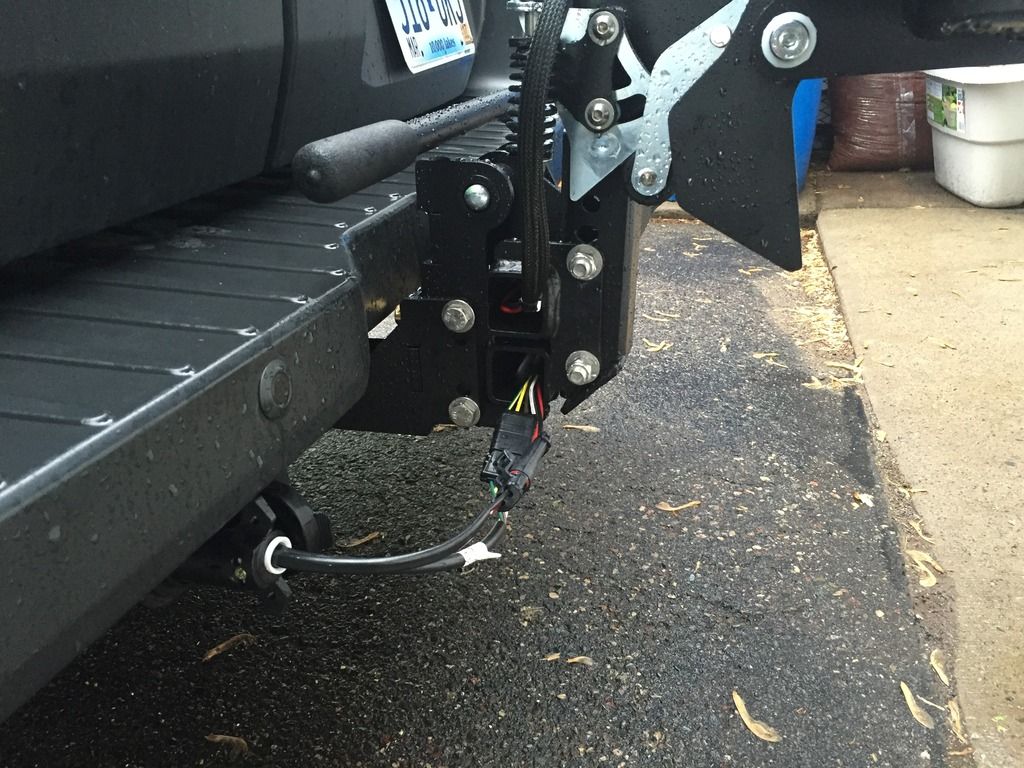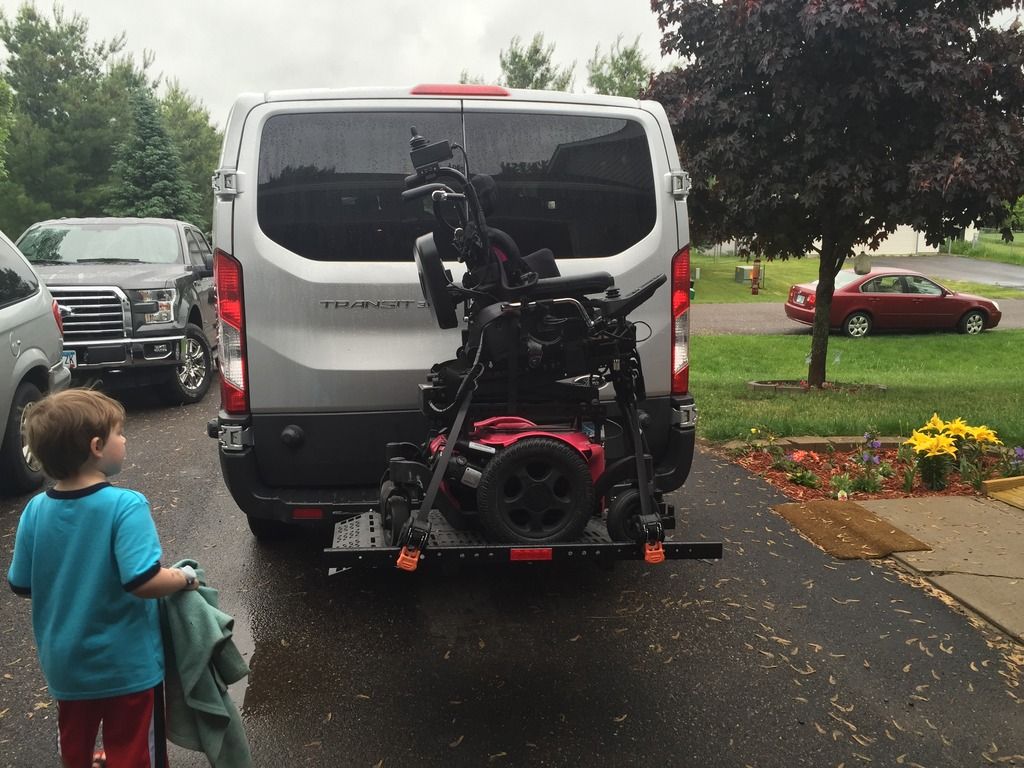 Folded up without the chair:
And here's the 4-year-old who's behind all of this.