I have started working on
Gidget's
bed and I'm interested in what the community thinks of my plan:
Full size bed mounted perpendicular to the van
High enough that the bed will fit into the middle section of the van at the widest point and provide plenty of space underneath the bed for storage
Low enough that we can still sit in bed on one side (other side will probably have overhead cabinets)
Mount 2 2x6 on the sides of the van using 4 bolts on each side (2 M8x1.25 and 2 1/4-20)
Span the van with 6 2x3 to act like slats
2x3 will only be screwed in on one side of the van to allow the van to flex
Attach 3/8 AC plywood to the slats with screws
Attach a 1x6 to the front and back to prevent the bed from flying at my head and make it look nice
Probably go with a full size Casper mattress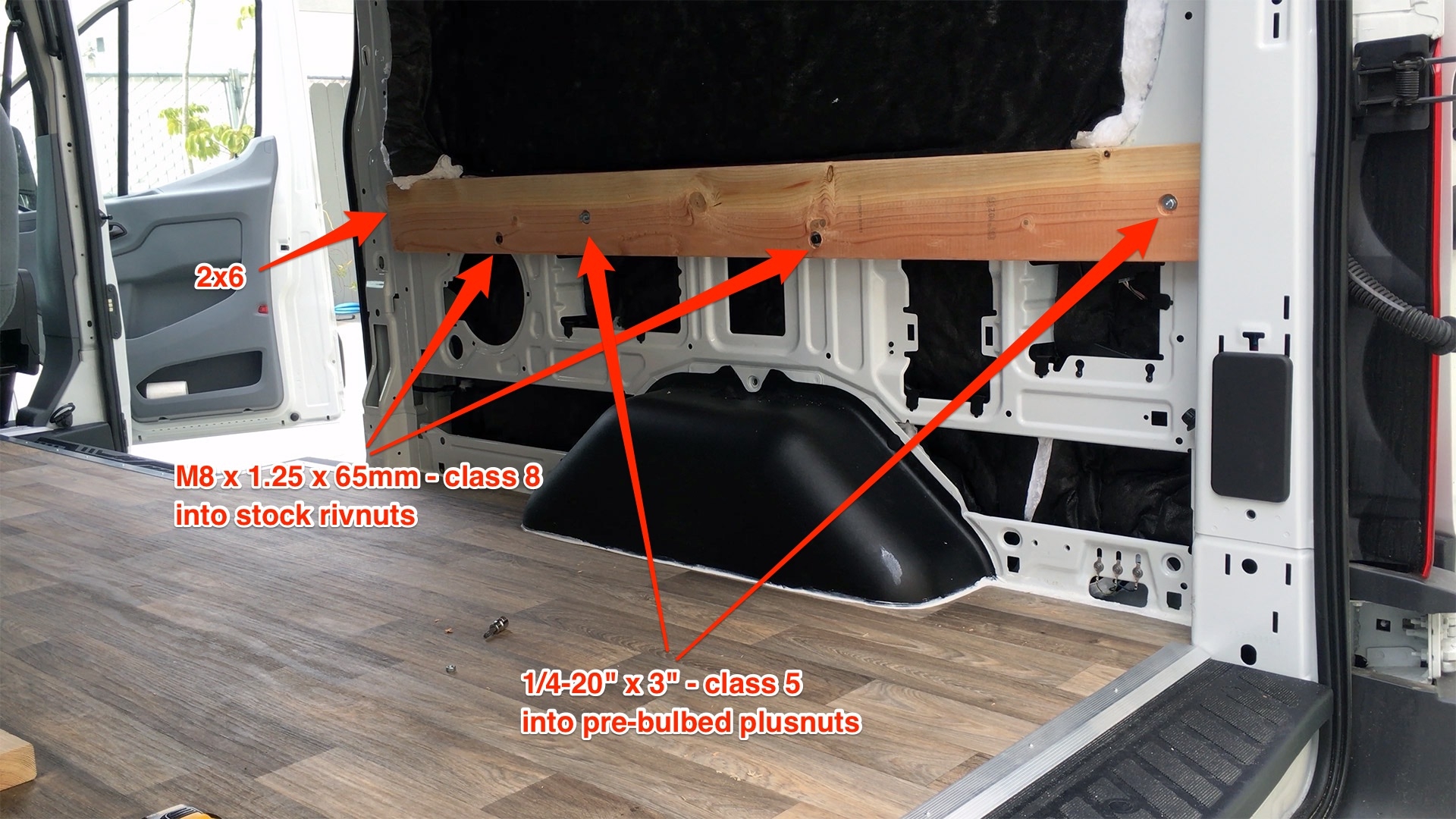 Questions:
Anyone use the stock M8 rivnuts for anything? Will they be strong enough for a bed (300lbs of humans, 60lb bed, weight of wood)?
Are the side walls sturdy enough to do this?
We could force some 2x3 legs under the 2x6s for extra support but our floor flexes a little bit around the edges so I'm not sure how much it would do. Thoughts?