Discussion Starter
·
#1
·
I was going to wait a bit longer to post, to get more familiar with the different settings, but I know some of you were curious as to the functionality of this box.
Before I even ordered my Transit I was looking up tuning boxes, ECU remaps, sensor "foolers", even full emission deletes. What I found was that there were almost no aftermarket products or support for the 3.2 diesel here in the US. This means, whatever I do, I am on my own. This is also my everyday work vehicle so I have to make sure whatever I do is safe, not too expensive (or at least worth paying for the product), and will not void my warranty. So, even though nothing beats a good ECU remap and emissions delete, my only option at this time is an easily removable tuning chip/box that will safely add the extra power that I want without voiding my warranty
The" Bluespark Pro with boost control" is the only tuning box I found that "dynamically" changes both common rail senor and boost sensor output. My reasoning for both is the more fuel that is added the more air is needed to allow a complete burn, which in turn will keep the DPF from filling as fast. I also like the fact that this box can drop the output to stock once the maximum rpm is achieved, as not to stress the emission/exhaust system too much.
So I ordered it last Wednesday and received it this Tuesday, not bad for overseas standard shipping.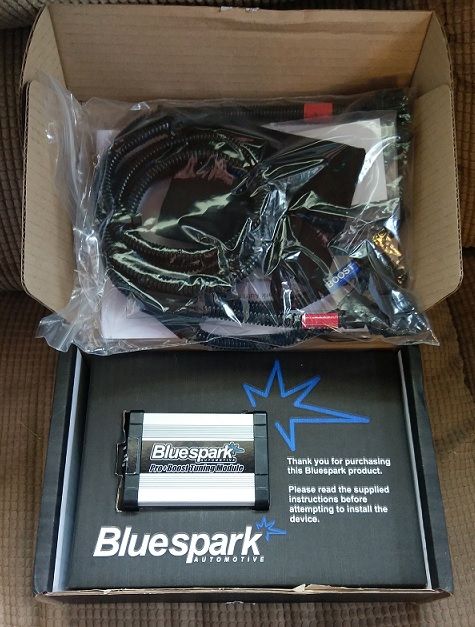 So it came with the basics, tuning box, wiring harness, instructions, a couple of zip ties, and….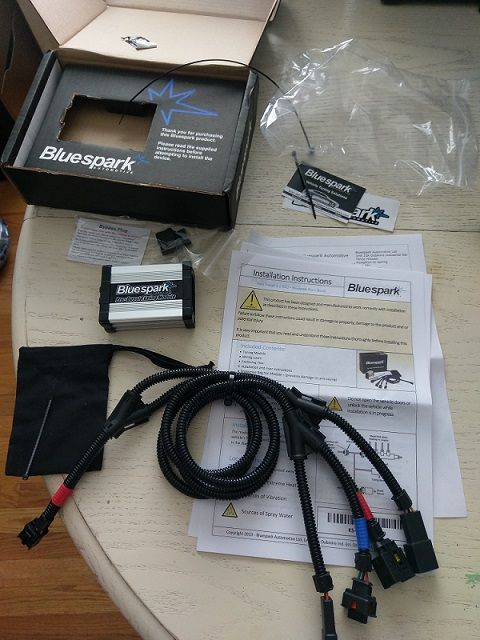 A bypass plug, so you can remove the box without disconnecting the wiring, nice little bonus.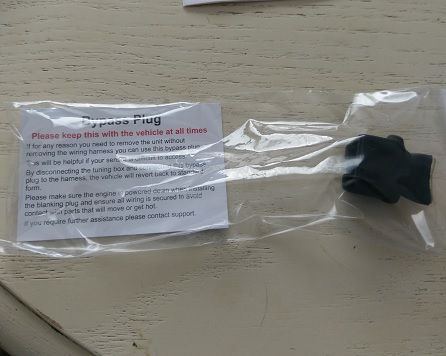 I am not sure why I wasn't that surprised, but the pictures that show the location of the sensors and the placement of the wiring was definitely not of the 3.2L powerstroke.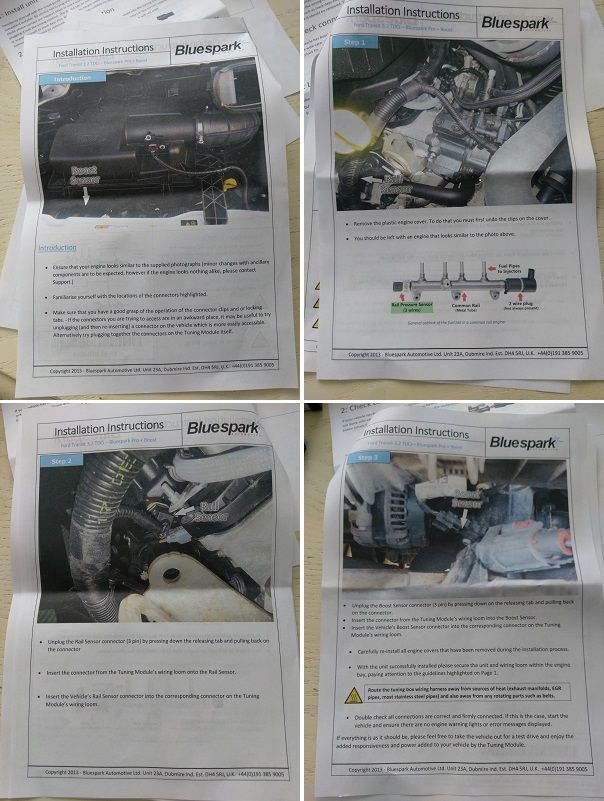 After removing the foam engine cover, it didn't take long to figure out where the sensors were. The rail pressure sensor is all the way at the back end of the common rail.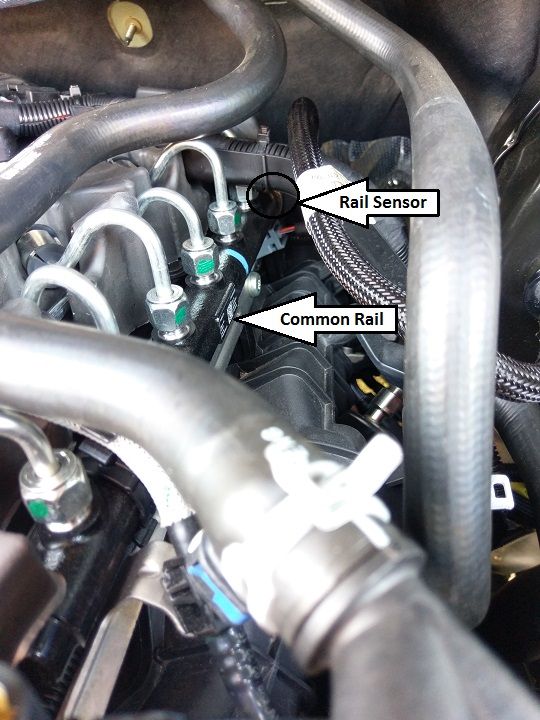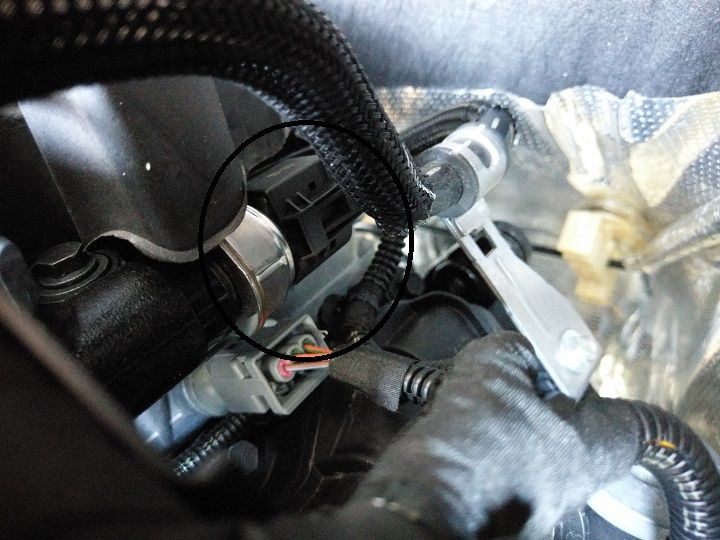 Removing the plug was painless.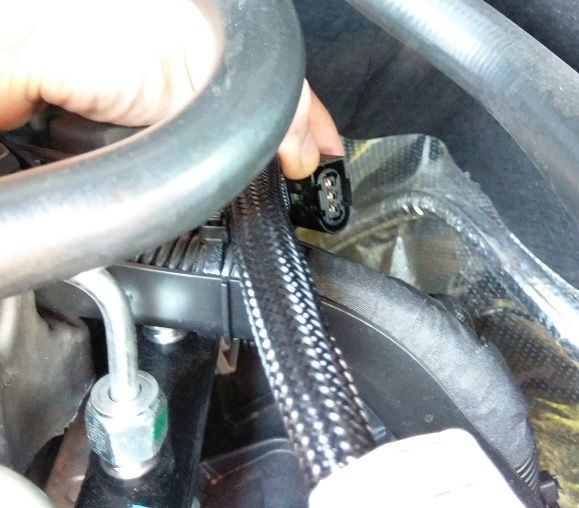 Next up is the Boost pressure sensor (map sensor)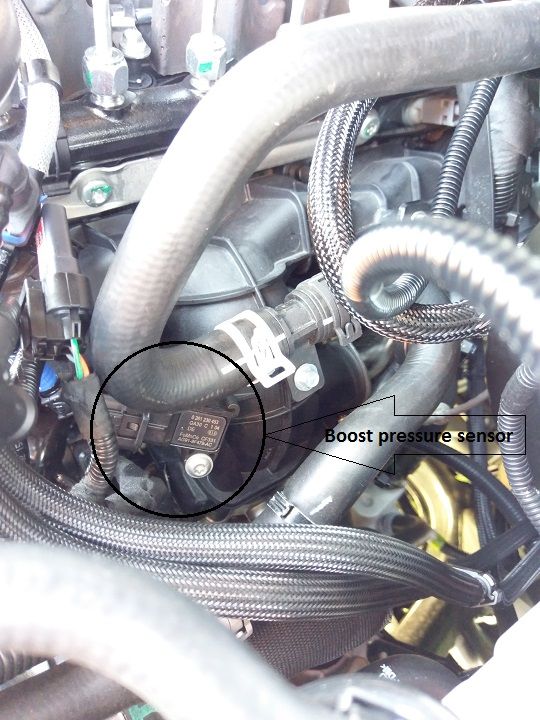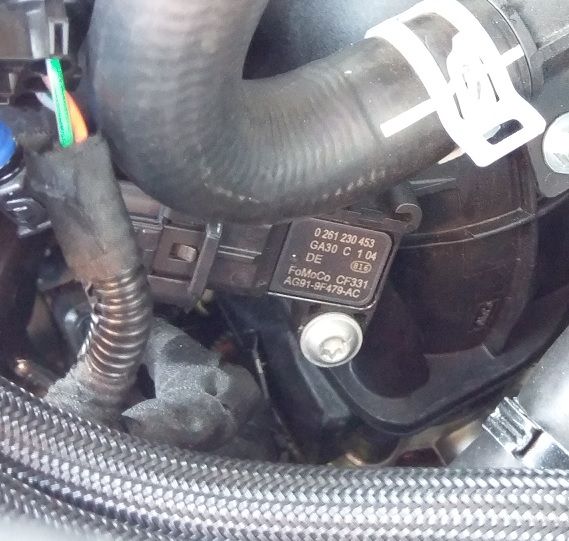 I quickly zip tied the wiring and the box just to see if this thing will actually work and quickly return it if it doesn't work or throw codes.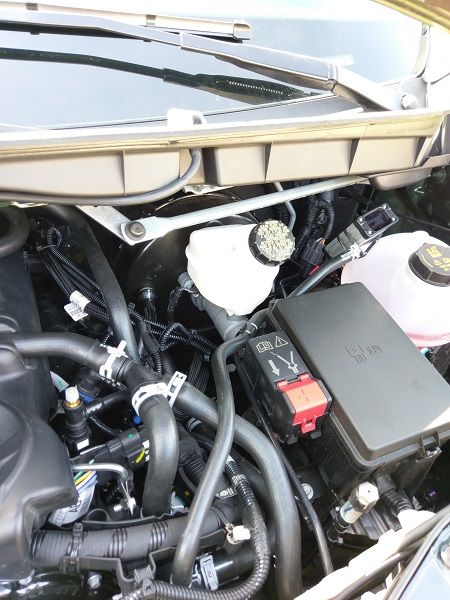 YAY, NO CODES AND IT WORKS......... More to come